HANDMADE DESIGNER CUSHIONS IN ABSTRACT DESIGNS FOR CONTEMPORARY INTERIORS
The cushion designs are inspired by the painters of the Bauhaus period and 20th century.
The cushions are made to order from the designer's studio in West London.
There are eight basic designs with choices of different colourways, pastel, bright or warm, in cotton and cotton blends, which will compliment contemporary interiors and settings.
The designs are applied onto plain backgrounds with a zig-zag stitch,  and the patchworks are stitched together forming unique irregular patterns that can become part of a set or a one off cushion.
The patches can be small or very large and new patchwork designs are released regularly.
Choose from a range of designer cushions sets
LIMITED EDITION PATCHWORK DESIGNS
Cushion Measurements :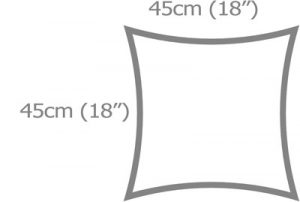 Polyester inner pad measures 50cm (20″)
Bespoke Cushion Designs
Prices start from
£50.00
Limited Edition Patchwork Designs
£45.00
* Shipping charges apply
Jenni Rhodes, Designer
Jenni studied Fashion at Guildford Art school and Textiles at the Central, now Central St Martins.
She left to join the Studio of Zika Ascher as a colourist and had to make repeats by hand!
There followed years of modelling for couture and ready to wear and then she ran her own children's wear company under the label of Jenni Freeth.
Jenni moved to Los Angeles and studied acting and was successful in having parts in commercials and independent films with her English looks.
On returning to London in 2000 she has worked as a mature model for advertising, videos and interviews here and abroad.
Retirement is not in her vocabulary and Jenni continues her creative pursuits in painting on canvas, folding screens, furniture and making necklaces, all of which display her love of colours and patterns.
Tel. 020 7381 2270
Mob. 07708 591299

07708 591299